Site Scanning – Explanation of Services
---
Scope of Work:
Generate comprehensive and detailed approval drawings, including two redline markups.
Provide accurate laser scanning point cloud services, including full-color timestamped photos for future reference.
Process and evaluate, on average, over 100 million captured data points from the global point cloud to accurately render the overall building facade, the individual facets, and the interaction with adjacent materials.
Reality to Render; a teleconference between individuals of your choosing, typically the General Contractor and sub-contractor(s), for a side-by-side comparison between the approved shop drawings and the actual building point cloud model to identify any dimensional adjustments, items of misalignments, heat sensor mapping, or items that may need field correction by other subcontractors before starting, typically for the entire building.
Provide critical coordination between the point cloud scan and the architectural and shop drawings.
Provide comprehensive modeling of point cloud data to show the panel layout while identifying potential problems with the other building envelope materials.
Assist in generating RFI's on specific issues found when integrating materials with the point cloud data.
Generate a particular set of working documents with point cloud integration, including sub-framing and labeled panel layout drawings.
Generate panel fabrication bill of materials for direct importation to fabrication equipment.
Provide field installation drawings for contractor assistance established from specific points.
Provide direct communication from the field to our staff to answer field questions quickly and efficiently.
Additional significant cost-saving benefits are included:
Requires no field labor to perform the field measuring process.
Requires no rental equipment to complete the field measuring process, nor are there cost overruns for idle rental equipment being on the project site while the materials are in production.
Building imperfections are identified early, saving incorrect sub-framing ordering, significant field cutting, or re-ordering products.
Because of the accuracy of the rendering, material waste is virtually eliminated.
The process eliminates the "60/40 principle" of releasing 60% of the panels and then the 40% you didn't feel confident releasing before the 60% was installed. This process releases complete elevations. This eliminates lost labor, equipment downtime, and General Contractor workarounds at the subcontractors expense.
No translation, no coordination issues between vendors, or downtime between emails back and forth.
The process eliminates wasteful project management time deciphering field dimensions and resolving these tasks quickly and accurately.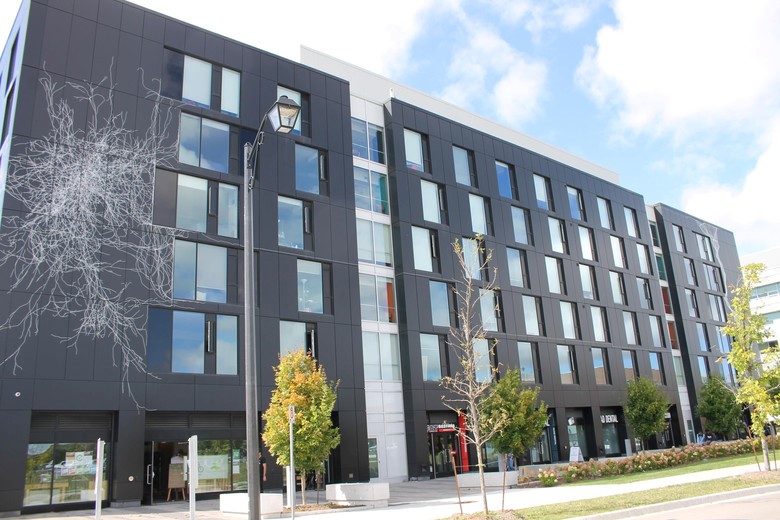 3D laser scanning is useful for more than just verification of construction dimensions. Some of the many client needs we serve on a regular basis include:
As-built surveys
Historical preservation
Clash detection
BIM modeling
3D laser mapping
Building expansion planning
Calculating area volumes and overhead clearances
CAD modeling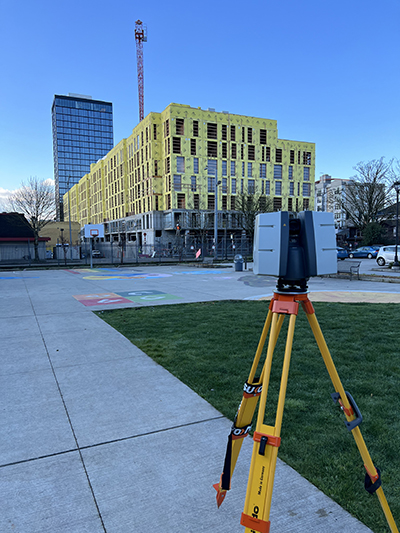 Accurate Builds provides 3D laser mapping services using LiDAR (Light Detection and Ranging) to the following types of businesses, buildings & projects:
Construction Laser Scanning
Power, Process & Plant
Historical Preservation
Industrial Facilities
Healthcare & Pharmaceutical
Agricultural Facilities
Hospitality
Stadiums & Theaters
Multimedia & Entertainment
Accident Reconstruction
Office Buildings
Architecture
Universities & Education
Energy & Utilities
Water & Wastewater Treatment Plants
Engineering
Oil & Gas
Government & Defense
Overhead Clearances
Concrete Laser Scanning
Historical Laser Scanning
Telecommunications
If you have a project that could benefit from the accurate and comprehensive data only available through high-quality 3D laser scanning and modeling, contact Accurate Builds today for a free consultation and estimate.